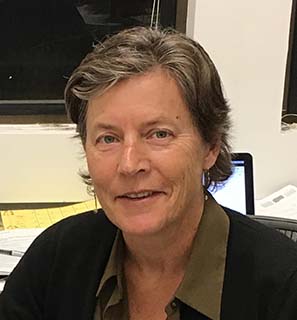 Our faculty, staff, and students are known for their large and ongoing contributions in tropical convection (including hurricanes), climate dynamics, radiative variability, climate impacts (including climate resilience at the local level), cloud processes and atmospheric chemistry. Our 10 faculty members have long records of success in research, teaching, and the mentoring of undergraduate and graduate students.
The Department of Atmospheric Sciences supports an undergraduate major in meteorology (BS) and graduate programs leading to either a master in professional sciences (MPS, with internship), a master of science (MS, with a research thesis), or a doctor of philosophy (PhD, with a dissertation).
Due to the location of the Rosenstiel School on Virginia Key in Biscayne Bay (yes, we are on a small island), we are ideally situated for numerous collaborations in the atmospheric sciences, such as with NOAA's Atlantic Oceanographic Meteorological Laboratory (located directly across the street), the National Hurricane Center (just 15 miles to the west), and our many colleagues in nearby universities.  Furthermore, we remain integrated with numerous activities of the other faculty at Rosenstiel in all aspects of the marine sciences and their impacts on society.
I hope you will peruse our Department's web pages to learn more about our faculty, research and academic programs.
Best regards,
Paquita Zuidema, Ph.D.
Professor and Chair of the Department of Atmospheric Sciences